Things To Do While You Are In Harlem
February 27, 2018 10:13 AM
|
Posted By: Parisha Sharma
0 Comments
|
270 Views
Related Categories:
Destination
Harlem, the neighborhood located in the Upper Manhattan is certainly a place to visit and while you are in the Uptown, make sure you make the most of it. With a rich African-American heritage, Harlem offers great diversity in music, food and art which can be seen and felt throughout the neighborhood. Its rich culture has earned itself the nicknames 'Heaven' and 'Black Mecca' along with several landmarks listed under the National Register of Historic Places.
The legacy left by the past of Harlem is still very well preserved and is an integral part of its culture. The Harlem walking tours have so much to offer and are a perfect way to experience the lavish heritage.
Here is a list of some ideas for your Harlem walking tour:
1. The Apollo Theatre:
Located at West 125th Street is the world-famous Apollo theatre. It opened its gates a century ago in 1914 as a burlesque theatre. Along the year it has witnessed several changes and has been the venue of the reality show Showtime At the Apollo for over 2 decades. It is a renowned music hall, which is mostly known for African-American performers. Its Hall of Fame includes artists such as Stevie Wonder, Elton John, Michael Jackson, Aretha Franklin and many more. It has an annual visitor count of about 1.3 million and is a New York City Landmark since 1983 along with being a part of National Register of Historic Places.
2. Mount Morris Park Historic District:
It is spread across a 16-block area in the Central Harlem. It reflects the history in its unaltered landscape. The infamous Doctor's Row or the West 122nd Street is an astounding example of the gilded stage with its beautiful and well sustained brownstone buildings. Its layout is inspired from various sources which gives this district a perfect blend of 19th century architecture.
3. Harlem Jazz tours and nightlife: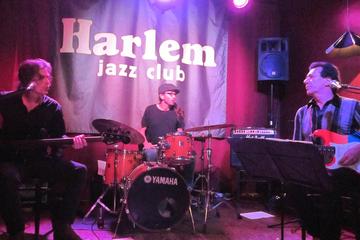 Harlem is best known for the Jazz music. It has witnessed the music of some well known Jazz musicians such as Duke Ellington, Lena Horne, Billie Holiday, Ella Fitzgerald, Miles Davis and many more. Not only that, it is also considered as the birthplace of various styles of Jazz music. Needless to say the legacy of these legendary musicians is very much alive and evergreen. There are several Jazz clubs in the neighborhood which you can enjoy anytime of the day. They also contribute to a soulful and peaceful nightlife.
4. The food tour:
Harlem is considered as one of the finest places in New York City for food. It is home to famed Levain Bakery. Apart from that you can taste several dishes in the food tasting tours which will explode your taste buds with the rich taste of traditional, well- known dishes as well as that of some exciting new recipes.
Harlem walking tours are one of the best ways to explore the beautiful and exquisite culture of Harlem. Having guides who grew up in the neighborhood also ensures an ultimate walking tour experience.