Take Your Travel Map With You On Your Trip Around The World
April 30, 2018 9:40 AM
|
Posted By: Parisha Sharma
0 Comments
|
14254 Views
Related Categories:
Destination
Are you about to go on another one of your globetrotting adventures? What is it this time, safari in the deserts of Dubai or driving along the Amalfi coast? Whichever corner of the world you go, you can now take your beloved scratch off map with you. No more waiting to reveal your traveling adventures, you cannot do it on the move.
Scratch On The Go: After introducing the world to the concept of scratch off maps in 2009, Luckies of London heard the cries of thousands of travellers who thought that it was almost cruel to make them wait till the end of a vacation to scratch off their adventures. As ever the people pleaser, they came up with the compact Scratch Map Travel to make life of wanderlust people easier.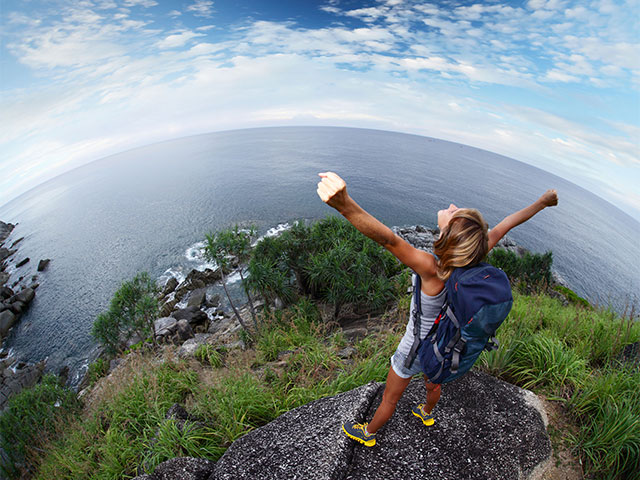 · World Map Poster In A Small Size:Scratch Map Travel is a 42 x 29.7 cm travel map with the same concept of a scratch off map. Once you have explored a place anywhere in the world, you scratch off the top foil to make your own customized map. With a list of smaller countries and state lines marked for USA, Australia and Canada, you can make an accurate mark of your escapades without missing a single place.
· Humble Theme: Bright shades of red, orange, green and yellow adorn the countries underneath the gold foil covering of this scratch off map. The background is kept a simple glossy white so that you can easily scratch the foil with a coin, any sharp metal object or even a fingernail.
· Groovy Gift Tube: Are you wondering how you are going to take your scratch off map with you around the world without either creasing it or making it rip under all other stuff in your bag? No need to stress yourself over this because this travel map comes rolled up nicely in a groovy strong gift tube. It is up to you if you want to carry it in your hand or put in your suitcase.
· Plan Your Adventure: Turn the travel map over to plot your journey around the world with a pen on the blank world map. You also have a checklist of different types of transport to help you plan your conveyance.
· Be Sure To Take Pictures: Who doesn't love taking pictures? Use the backside to put up photos of yourself before and after the trip to document the effect of the trip on your wellbeing.
Summary: Scratch Map Travel comes in a strong tube and can be carried around with you in your travels to help you keep a track.